Speaker
Bertrand CAMUS
CEO - SUEZ Groupe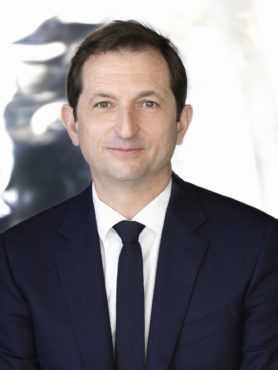 After 3 years at BNP Paribas, Bertrand Camus joins Suez environnement in 1994 as Director of International projects where he leads the development of public-private partnerships between SUEZ and cities such as Budapest (Hungary) and Casablanca (Morocco).
He then becomes Chief Operating Officer of Aguas Argentinas between 2003 and 2006, takes over audit activities at SUEZ between 2006 and 2008, before becoming General Manager of SUEZ in North America, a position he will occupy from 2008 to 2015.
In 2015, Bertrand Camus returns to France as Chief Executive Officer of SUEZ Eau France (formerly Lyonnaise des Eaux) and Deputy CEO of SUEZ Eau Europe.
In March 2018, he becomes Group Senior Executive Vice-President, in charge of the Africa, Middle East, India, Asia and Pacific regions.
On December 20, 2018, he is appointed Chief Executive Officer of SUEZ, succeeding Jean-Louis Chaussade. He takes office on May 14, 2019.
Twitter Account: @BertrandCamus
Crédits photo ©SUEZ / Denis Félix