8 Jul 2018
What Governance in a World Rattled by Climate Change ?
Session 27
The International Climate Conference held in Paris (COP 21) ended in December 2015 with the approval of the Paris Agreement by 195 States: the first universal agreement in this field. This marked a historic step-forward in climate geopolitics, with a consensus now reached on the reality of climate deregulation and the necessity to act rapidly to prevent global warming of more than 2°. However, USA's decision to withdraw from the Paris Agreement – in a grand gesture of defiance with regard to multilateralism – represents a "stress test" for the new strategy to combat climate change.
Read more
This defection is all the more problematic in that, since the Agreement entered into force, numerous studies have confirmed how urgent action is needed – the UN's Emissions Gap Report (2017), the EIA's World Energy Outlook in 2017 – leading to the mobilisation of 15,000 scientists (BioScience, November 2017) in conjunction with COP 23.
These tensions raise questions on the governance of problems caused by climate deregulation:
Can America's defiance as a State be compensated by the leadership of other States (China, Europe, etc.) in preserving the dynamics behind the Agreement?
Will non-state players (NGOs, cities and regions, companies and so on), highly prominent since COP 21 (including North American players during COP 23), play a decisive role in its implementation?
How can solidarity be ensured, given the impending and ever-growing environmental migrations, even with vigorous action to contain emissions?
How can the foundations be laid for a "climatic justice" (i.e. compensation for States that are victims of deregulation and have historically produced low emissions)?
Coordination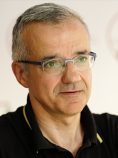 Patrice GEOFFRON
Member
Cercle des économistes
Biography
Moderator
Marc LANDRE
Editor in chief
Le Figaro
Biography
Speakers
All the speakers
Contributions
What kind of governance in a world profoundly affected by climate change_GEOFFRON