Speaker
Anatole KALETSKY
Chief Economist - Gavekal Dragonomics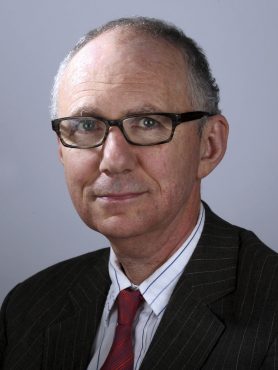 Anatole Kaletsky is co-chairman and chief economist of Gavekal Dragonomics, an economic consulting and asset management firm based in Hong Kong and Beijing. From 2010 to 2015 he was the first chairman of the Institute for New Economic Thinking and he now serves on the boards of INET, the Open Society Foundations and JPMorgan Emerging Markets Investment Trust. He is now chairman of the Best for Britain campaign to oppose Theresa May's plans for an extreme rupture between Britain and the European Union.
Before founding Gavekal and INET, Anatole spent 30 years as an economic journalist, writing for the Economist, Financial Times, London Times, Reuters and New York Times, from London, Washington, New York and Moscow. He was a member of the governing council of the Royal Economic Society from 1998 to 2001.
Anatole was educated in mathematics at Cambridge and economics at Harvard, where he was a Kennedy Memorial Scholar. He has an honorary Doctorate of Science from the University of Buckingham.
Twitter Account: @kaletsky