8 Jul 2017
Is Living On Credit A Threat To Sovereignty?
Session 21
Reliance on external debt can be a factor of development and a way to lessen the impact of a cyclical shock as well as a source of danger when used excessively, to the point of having unsustainable accumulated debt levels. In such cases, the markets and international organisations that step in to help will raise the cost of and/or cut access to credit, and impose adjustment measures placing a country's economic policies under oversight.
While it is essential to know the upper limits of debt levels, determining sustainable levels can be complicated. Market assessments affect risk premiums, debt servicing and the resulting probability of default. Expectations are therefore self-fulfilling and solutions are arbitrary.
This session will strive to answer two lines of questions. The first deals with the origin and characteristics of the debt that influence its sustainability (type of debtors and debt holders, maturity, etc.). The second tackles the measures that could prevent crises and contain the magnitude (indicators and instruments, role of ratings agencies and international institutions, etc.).
Coordination
Jean-Paul POLLIN
Membre
Cercle des économistes
Biography
Moderator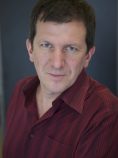 Thierry FABRE
Deputy chief editor
Challenges
Biography
Speakers
All the speakers