8 Jul 2017
Do We Need More Productivity?
Session 14
Increasing production has, for a long time, been perceived as being the main variable for the enrichment of the economy and the major aim of public policies. Did Adam Smith himself not claim that the ability to grow rich depends mainly on the productivity of the economic stakeholders? Accordingly, having trust in the benefits associated with growth – measured by the GDP – has, for a long time, been the focal point.
The 2008 Stiglitz Commission was a major turning point in the awareness of the limitations of such an approach at the political level.  It pointed out the numerous imperfections in the measure of production: negative or positive externalities which are not taken into account, non-merchant services and the internal economic activity of households which are poorly measured, so-called "defensive" expenditures which artificially inflate the GDP, etc.   In addition to criticizing the GDP, the Commission also took into account some of the indicators of well-being, i.e. health, education, the ability to express oneself politically, the environmental conditions as well as personal and economic security.
Is increase in growth an indicator which alone summarizes the progress of society or is it just an indicator among many? Can we stop the race towards increased productivity? What are the new indicators that are relevant in order to measure wealth?
Coordination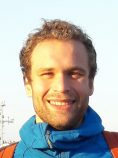 Maxime AUGUSSEAU
Student
Science Po Aix en Provence - CFA Boulangerie
Biography
Moderator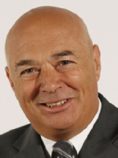 Christian MENANTEAU
Economic Editorialist
RTL
Biography
Speakers
All the speakers
Contributions