8 Jul 2017
What Will The Consumer Of The Future Look Like ?
Session 8
At any given moment, wealthier individuals or countries say they are happier on average than poorer individuals or countries. Yet an increase in GDP per capita or gradual enrichment do not always lead to greater happiness or well-being. In the United States, particularly, growth does not bring happiness. This paradox could stem not only from adaptive phenomena and the unequal distribution of productivity gains, but also from the frustration, malaise and loss of meaning brought about by our consumerist societies. Outsourcing, automation, the ecological footprint and health hazards are all factors of concern in which globalised mass consumption plays its part.
In response to this, more and more novel forms of consumption are emerging, focused on values such as sharing or eco-citizenship. More responsible, social and community-spirited, the new consumer makes meaningful choices and sees himself as a consumer-citizen. Will tomorrow's consumable products be more sustainable than today's (through green energies, waste recycling, short circuits, reduced food waste, and so on)? Can we expect the sharing economy to spread? Will tomorrow's consumer prefer local produce and regional products?
This session will also give us the opportunity to think about the technological evolution of consumption patterns. Has the digital medium become inescapable? Are the social media the markets of tomorrow? Is the dematerialisation of consumption wholly compatible with a more meaningful way of consuming, advocating the values of sharing, human bonding and local production?
Coordination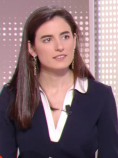 Alexandra ROULET
Associate Member
Cercle des économistes
Biography
Moderator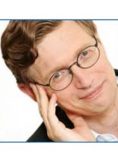 Dominique SEUX
Deputy Editor
Les Echos
Biography
Speakers
All the speakers