Intervenant
Stéphane BOUJNAH
Chairman and Chief Executive Officer - Euronext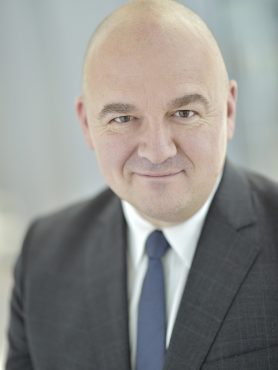 Stéphane Boujnah is CEO and Chairman of the Managing Board of Euronext, the pan-European stock exchange operating regulated markets in Amsterdam, Brussels, Lisbon, London and Paris.
Before joining Euronext, Stéphane Boujnah was Head of Santander Global Banking and Markets for continental Europe. From 2005 to 2010, he was Managing Director at Deutsche Bank responsible for the development of the investment banking operations in France. Previously he founded KM5 Capital, an advisory company specialized in equity raising and M&A advice for venture capital funds and innovative technology companies. From 2000 to 2002, he was Director of the European M&A team of Credit Suisse First Boston Technology Group in Palo Alto and London. From 1997 to 1999, Stéphane Boujnah was senior adviser to the French Minister for Economy, Finance and Industry, Dominique Strauss-Kahn. He started his carrier in 1991 as a business lawyer at Freshfields.
He graduated from the Institut d'Etudes Politiques de Paris. He holds a Master degree and a DEA in Law from La Sorbonne Paris, a LLM in Law from the University of Kent, and a MBA from Insead.
Stéphane Boujnah was a member of the Commission pour la Liberation de la Croissance Française established by the then President Nicolas Sarkozy in 2007. He is founder of the think tank En Temps Réel and President of the Board of directors of Accentus and Insula Orchestra.
Euronext is the leading pan-European exchange in the Eurozone with nearly 1,300 listed issuers worth close to €3.5 trillion in market capitalisation as of end March 2017, an unmatched blue chip franchise consisting of 25 issuers in the EURO STOXX 50® benchmark and a strong diverse domestic and international client base.
Euronext operates regulated and transparent equity and derivatives markets. Its total product offering includes Equities, Exchange Traded Funds, Warrants & Certificates, Bonds, Derivatives, Commodities and Indices. Euronext also leverages its expertise in running markets by providing technology and managed services to third parties. Euronext operates regulated markets, Alternext and the Free Market; in addition it offers EnterNext, which facilitates SMEs' access to capital markets.
@Euronext_Paris
© www.franckdunouau.com