Intervenant
Octavio de BARROS
Chief Economist and Head - OMRBarros, Consultoria Econômica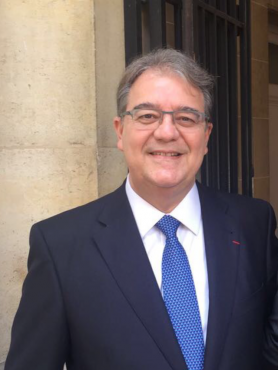 In the last 20 years, former Director and Chief Economist of Banco Bradesco (second largest in Latin-america) and also Chief Economist and Director of BBVA-Banco Bilbao Vizcaya. He was also Economics Director of the Brazilian Banking Federation (FEBRABAN).
He was an adviser to the Brazilian Finance Ministry on two occasions and was the first economist to be invited to join the Brazilian Central Bank (Banco Central do Brasil). He also worked as a consultant to Brazil´s National Development Bank (BNDES), as an visiting fellow researcher for the Developing Center of Organization of Economic Cooperation and Development (OECD),
In the 90's, was Professor of International Economics of Campinas University. He holds a PhD from the University of Paris 10-Nanterre. Head of International Financial Operations at the São Paulo electrical energy company CESP and was General Coordinator of the Chairman´s Office of the gas company COMGAS.
He is currently Vice President of the Brazilian-French Chamber of Commerce, a member of the Economic Council of the São Paulo industrial trade federation (FIESP), the Council of Brazil´s foreign trade agency (FUNCEX), Vice president of the Brazil-China Business Council and member of the Council of the French cultural organization, Alliance Française. Member of the Board of Professors of IBMEC-SP- Instituto Brasileiro de Mercado de Capitais. Member of the Consulting Board of different Brazilian and foreign companies. In the last 5 consecutive years, Strategic Partner of WEF-World Economic Forum in Davos.
Current professional activities: Director of Instituto República (think tank, not-for-profit association), Partner of B3A Inovação (focused on the implementation of innovation labs in the companies) and Head of OMRBarros Consultoria Econômica.
He is the joint author, with Fabio Giambiagi, of the books « Brasil Globalizado » (Globalized Brazil) and « Brasil pós-crise: agenda para a próxima década » (Brazil post-crisis: agenda for the coming decade), both by Elsevier Editors. Nearly, a new book Revolução digital subestimada: impactos macroeconômicos, societais e possíveis respostas adaptativas (Digital Revolution Underestimated: macroeconomic and social impacts and possible adaptative answers).
He received the Outstanding Award for 2014 from the Brazilian Institute of Financial Executives (IBEF). He was decorated by the French government as Chevalier de la Légion d'Honneur and also with the Ordem do Rio Branco by the Brazilian Foreign Affairs Ministry.