Intervenant
Mélanie BIESSY
Senior Partner & Chief Operating Officer - Antin Infrastructure Partners & La Scala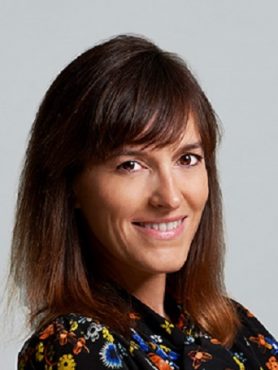 Mélanie Biessy has been with Antin since the inception of the Firm. Antin is a leading European PE firm specialised in infrastructure investments that is managing 7.5bn€.
Mélanie oversees all matters related to legal, tax, finance, fund administration, compliance and human resources affairs. She guided the structuring and establishment of Antin and its funds.
She is a member of the Executive Committee, the Investment Committee, the Portfolio Review Committee and the Compliance Committee.
Mélanie previously acted as General Counsel of the Galaxy Fund, a European infrastructure fund sponsored by Caisse des dépôts, KfW and Cassa Depositi e Prestiti. In representing the fund in all negotiations with clients and counterparties, she gained comprehensive experience across a spectrum of legal issues related to infrastructure investing.
Prior to the Galaxy Fund, Mélanie developed in-depth mergers and acquisitions expertise whilst working for the Tax Division of France Telecom. She joined France Telecom from Egis, a subsidiary of the Caisse des Dépôts and a leading international engineering company, where she was Legal and Tax Counsel.
Mélanie graduated from Strasbourg University with a Master's degree in Business Law.
In parallel to the above responsibilities, Mélanie is the Chief Executive Officer of LA SCALA Paris, a private innovative initiative; a private theatre with "public interest", an art center (theatre, dance, music and new circus) that will open in June 2018.
https://www.lascala-paris.com
https://www.antin-ip.com
Contributions