Intervenant
Kevin O'ROURKE
Professor - Oxford University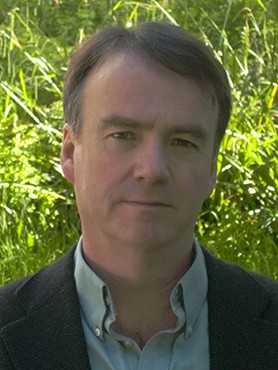 Kevin Hjortshøj O'Rourke is the Chichele Professor of Economic History at All Souls College, Oxford and the Research Director of CEPR. He is a Fellow of the British Academy and a Member of the Royal Irish Academy. He is also a Research Associate of the NBER, a Senior Editor of Economic Policy, a Council Member of the Royal Economics Society, and a Board Member of the Fondation Banque de France pour la Recherche en Economie Monétaire, Financière et Bancaire.
He received his PhD from Harvard in 1989, and has taught at Columbia, Harvard, University College Dublin, Sciences Po Paris and Trinity College Dublin.  His research lies at the intersection of economic history and international economics, particularly international trade. He has written extensively on the history of globalization, and his Globalization and History (co-authored with Jeffrey G. Williamson) won the 1999 American Association of Publishers/PSP Award for the best scholarly book in economics. Power and Plenty: Trade, War and the World Economy in the Second Millennium, co-authored with Ronald Findlay, was published by Princeton University Press in 2007. In his spare time, Kevin serves as a municipal counsellor in St Pierre d'Entremont, a small mountain village in Isère.
Publications :
Globalization and History: The Evolution of a Nineteenth-Century Atlantic Economy, Cambridge Massachusetts, MIT Press (with Jeffrey G. Williamson) (1999). Translations in Italian, Korean, and Spanish.
Power and Plenty: Trade, War, and the World Economy in the Second Millennium, Princeton New Jersey, Princeton University Press, (with Ronald Findlay) (2007). Translations in Arabic, Italian, Korean, Mandarin, Russian, and Turkish.
The Cambridge Economic History of Modern Europe, 2 volumes, Cambridge, Cambridge University Press (co-edited with Stephen N. Broadberry) (2010). Translated into Russian.
The Spread of Modern Industry to the Periphery since 1870 (co-edited with Jeffrey G. Williamson) (2017), Oxford University Press.
Twitter Account:@kevinhorourke