Speaker
Muriel PÉNICAUD
CEO - Business France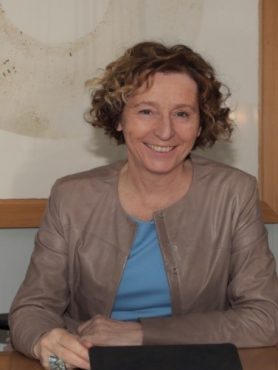 Muriel Pénicaud has been France's Ambassador for International Investment since May 2014 and the CEO of Business France since January 1, 2015.
Starting in May 2014, she led the Invest in France Agency (IFA), responsible for promoting and facilitating international investment in France, and the French Agency for International Business Development (UBIFRANCE), dedicated to supporting exports by SMEs and mid-size companies. These two companies merged on January 1, 2015 to form a new agency, Business France.
From 2008 to 2014, Ms. Pénicaud held the position of Executive Vice-President, Human Resources at Groupe Danone, where she was a member of the Executive Committee, and also served as the Chairman of the Board of the Danone Ecosystem Fund for SMEs. She held a number of executive positions at Danone between 1993 and 2002. In the intervening period (2002-2008), she was a member of the Executive Committee at Dassault Systèmes, serving as Executive Vice-President of Organization, Human Resources and Sustainable Development.
After starting her career as a local government administrator, she held a number of management posts at the French Ministry for Labor from 1985 to 2002, and was a Ministerial Advisor from 1991 to 1993.
Between 2011 and 2014, Ms. Pénicaud was also an independent member of the Board at Orange, chairing the Governance and Corporate Social/Environmental Responsibility Committee. From 2013 to 2015, she was an independent member of the Board at SNCF, chairing the Transport and Logistics Committee and became a member of the Supervisory Board in July 2015. In 2014, she was appointed as a Board member at Aéroports de Paris.
Ms. Pénicaud formerly chaired AgroParisTech (Paris Institute of Technology for Life, Food and Environmental Sciences), and was a member of the government steering committee for the "New Face of Industry in France".
She also previously chaired the National Council for the Economy & Education, while in 2010 she co-founded and became Vice-President of TV DMA, the leading academic TV channel for Corporate Management and Business Law.
Ms. Pénicaud was born in March 1955 and is the mother of two children. She has degrees in History, Educational Sciences, and Clinical Psychology and is an executive alumna of INSEAD Business School. She has also been awarded the French Legion of Honor, in addition to the National Order of Merit.
Contributions