Speaker
Monique LEROUX
President / Chair of the Board - International Cooperative Alliance / Investissement Québec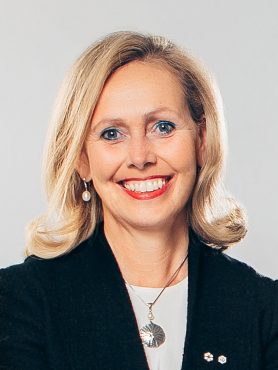 Monique F. Leroux is the President of the International Cooperative Alliance (ICA), a global organisation representing over 285 member organizations, serving over 1 billion people and generating over 3,000 billion in revenue in more than 100 countries. She chairs the High Level Contact Group of the European Association of Co-operative Banks (EACB). She is also the founder and Chair of the International Summit of Cooperatives, a world economic and cooperative event.
Ms. Leroux is also Chair of the Board of Investissement Québec, nominated by the Quebec Government in April 2016.
She was the Chair of the Board, President and Chief Executive Officer of Desjardins Group, the leading cooperative financial group in Canada, from March 2008 to April 2016.
Ms. Leroux also serves as an independent Board member of global companies such as Couche-tard (ATD), Michelin (ML-France) and Crédit Mutuel/CIC (Europe).
She is a member of the Canadian Council of Chief Executives, the Founders' Council of the Quebec Global 100 Network, the Board of Governors of Finance Montréal, the Canadian Prime Minister's Advisory Committee on the Public Service, the Catalyst Canada Advisory Board, the Trilateral Commission, the Asia Business Leaders Advisory Council (ABLAC) and the B20 Financing Growth Taskforce. In 2015, Ms. Leroux was asked to represent the Canadian business group at the B7 Summit in Berlin, was a member of the B20 Financing Growth Taskforce, and took part in the G7 Forum for Dialogue with Women as well as the G20 Leaders' Summit.
Monique Leroux on Twitter: https://twitter.com/moniquefleroux