Speaker
Michel BOYON
Senior of Counsel - Jeantet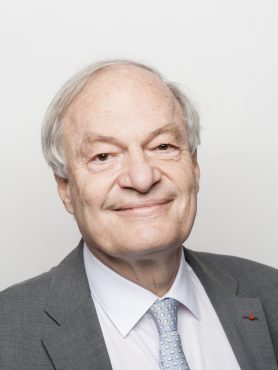 Graduate from the Political Sciences Institute (Sciences Po), and Alumnus of the National School of Administration (ENA), Michel Boyon was appointed in 1970 member of the State Council, where he worked as a Government commissioner and Head of the State Council's judicial chamber.
Michel has also been involved in drafting several bills and decrees.
Michel Boyon was the Head of the Minister of Culture and Communication's office (François Léotard; 1986-1988) as well as the director of the Prime Minister's office (Jean-Pierre Raffarin; 2003-2005).
Michel was the Chief Executive Officer of many state-owned companies, such as Radio France and Réseau Ferré de France, then chairman of the Conseil Supérieur de l'Audiovisuel (2007-2013).
Michel joined Jeantet as Senior Counsel in 2013. Michel takes advantage of his significant professional experience in public institutions and Administration issues to assist clients in areas with reference to administration's and public institutions' functioning and firms' activities.