Speaker
Luigi de PAOLI
Professor - Bocconi University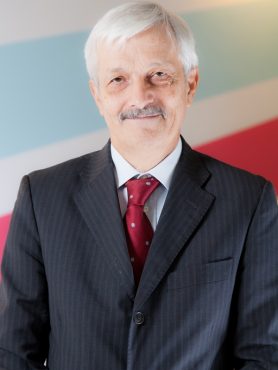 Professor of Energy Economics and Environmental Economics at Bocconi University, Milan (Italy). Editor of the journal "Economics and Policy of Energy and the Environment". His main research areas are: power and utilities sectors, nuclear energy, renewable energy, energy efficiency, climate change and the Italian and European energy policy. He is the author of numerous books and articles.
He spent much of his scientific career at the IEFE (Energy Economics Research Center of Bocconi University) where he was successively researcher, Deputy Director and Director. He has directed o participated in numerous studies for private and public entities (including the Italian Ministry of Industry, the European Union and the EIB).
In his teaching career he taught at the University of Padua, Palermo and Grenoble and was visiting professor at the Universities of Montpellier in 2002 and Paris-Dauphine in 2012 and 2013. He was twice visiting fellow at SPRU-energy group, Sussex University, Brighton (UK).
He has been member of several commissions appointed by the Italian government including that responsible for the reform of the Italian electricity system. He has served in several Boards, including those of Eni and Terna. Currently he is member of the Board of A2A, one of the largest Italian utilities.
Publications:
The Electricity Industry in Transition: Organization, Regulation and Ownership in EU Member States, Franco Angeli, Milano, 2001 (Editor)
L'energia nucleare, Il Mulino, Bologna, Italy, 2011
La réforme du marché de l'électricité en Europe: quel bilan?, Economies et sociétes, série Economie de l'énergie, EN n. 12, 02/2013, p. 195-219
Efficienza energetica: governance, finanziamento e mercato (Energy efficiency: governance, tools, and market), Ediplan, Milano, 2014 (Editor)
The fight against climate change: some proposals for action for Italy in Europe, Economics and Policy of Energy and the Environment, n. 1/2015, p. 9-27.
Contributions