Speaker
Leonid M. GRIGORYEV
Deputy Director General - the Russian Energy Agency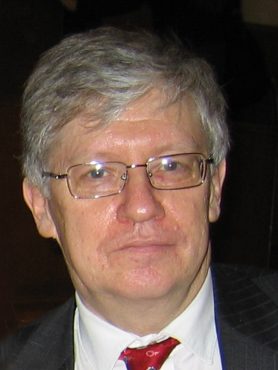 LEONID M. GRIGORYEV (born in 1947) is the tenured professor, head of the Department of World Economy of the Faculty of World Economy and International Affairs at the National Research University Higher School of Economics. Since 2012, also he is a chief adviser to the head of Analytical Center under the Government of Russian Federation. He is the Chairman of the Board WWF-Russia 2006-2014, now member of the Board of Trustees. Personal site: www.leonidgrigoryev.com
Professor Leonid Grigoryev started his career as the research fellow in the Institute of World Economy and International Relations (IMEMO) of Russian Academy of Sciences (RAS). From 1991 to 1992, he was the Deputy Minister of Economy and Finance and the Chairman of Foreign Investment Committee. Over five years he was the Advisor to the Executive Director of World Bank in Washington. His subsequent positions in Moscow included Director General of the Bureau of Economic Analysis; Leading Research Fellow at IMEMO RAS; President of the Institute for Energy and Finance; Dean of Management of the International University (Moscow); Deputy Director General of the Russian Energy Agency.
In 1999-2007 Professor Grigoryev was a member of the Committee for Development Policy under the UN Economic and Social Council (ECOSOC). Since 1999, he is a member of the Council on Foreign and Defense Policy (Russia). Professor Grigoryev is a member of the editorial boards of several journals including "Strategy of Russia" and "Russia in the Global Affairs", "Russian Journal of Economic".
Publications:
He is author, co-author and editor of more than 300 publications including "Global Economy in the beginning of 21 Century"(Editor and coauthor) 2013; "Economics of Transitional Processes" 2010; "Cyclical Capital Formation (on Example of Nonfinancial Corporations of the USA)"1988; "Fuelling Inter-BRICS Investments" (with A.Morozkina) New Delhi, 2012; "BRICS Instruments: Specifics of Objectives" (with A.Morozkina) 2013;  "Mechanisms of Global regulation: economic analysis" (with A.Kurdin) 2013, "Domestic Debates on Climate in Russia"(with I.Makarov, A.Salmina) in "Climate Change, Sustainable Development, and Human Security" Lexington Books, 2013;"Global and Russian Energy Outlook until 2040" 2014, etc., etc.            
Professor Leonid Grigoryev holds a doctorate in economics.