Speaker
Guy STANDING
Research Professor - School of Oriental and African Studies (SOAS), University of London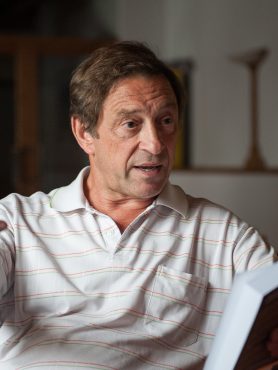 During a long career at the UN's International Labour Organisation, Guy Standing worked in both developed and developing countries and in the "transition" countries of eastern Europe. In 1999 he was appointed director of the ILO's Socio-Economic Security Programme. Before joining SOAS, he was Professor of Economic Security at the University of Bath, UK, and Professor of Labour Economics at Monash University, Australia.
Professor Standing is co-founder and co-president of the Basic Income Earth Network (BIEN), a non-governmental organisation promoting basic income set up in 1986 with members in over 50 countries. He has been a consultant to many international agencies, including the United Nations, the World Bank and the European Commission, as well as governments. In 1995-96, he was research director for President Mandela's Labour Market Policy Commission in South Africa.
Professor Standing has written widely on labour and social protection issues. His 2011 book, The Precariat, has been translated into 15 languages. Current research interests include: rentier capitalism; piloting basic income schemes; social and economic security; labour, work and occupation; economic rights; occupational communities; and globalisation and social protection policy. The results of a large-scale pilot basic income scheme in India, undertaken with the Self-Employed Women's Association of India (SEWA), were published as Basic Income: A Transformative Policy for India.
Publications:
The Corruption of Capitalism: Why Rentiers Thrive and Work Does Not Pay (Biteback, July 2016)
Basic Income: A Transformative Policy for India, with S. Davala, R. Jhabvala and S. Kapoor Mehta (Bloomsbury, 2015)
A Precariat Charter: From Denizens to Citizens (Bloomsbury, 2014)
The Precariat: The New Dangerous Class (Bloomsbury, 2011)
Work After Globalization: Building Occupational Citizenship (Elgar, 2009)
Personal website: www.guystanding.com
Contributions