Speaker
Diana Filippova
Co-founder - OuiShare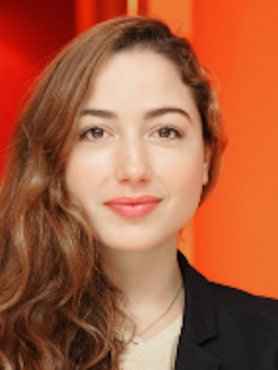 I connect Microsoft with the startup ecosystem in France, with the mission to help talents build startups, help startups create value and turn into awesome companies.
I cofounded OuiShare, a think tank and global community seeking to build a collaborative society, out of a deep belief : bring progress and fairness to our organizations, institutions, politics. I also actively support OuiShare in its mission to help businesses, communities and individuals engage in the not-always-smooth transition to collaborative and innovative models.
I write, both fiction and non fiction, about economic and social perspectives, work, governance, and politics. I coordinated and co-wrote a book, "Collaborative Society, The End of Hierarchy", published on May 21, 2015. I am also a speaker (TEDxParis, etc.).
Previously, I worked at the Budget Office of the French Ministry of Economics and Finance where I managed the budget of the Ministry of Justice public policy. I also have work experience in law and financial advisory firms. I graduated from HEC Paris, Sciences Po Paris and University Paris I Panthéon-Sorbonne.
Diana Filippova on Twitter: @dnafilippova
–
OuiShare is a global community and think and do-tank. Our mission is to build and nurture a collaborative society by connecting people, organizations and ideas around fairness, openness and trust.
Contributions