Speaker
Christophe CATOIR
Chairman - Adecco France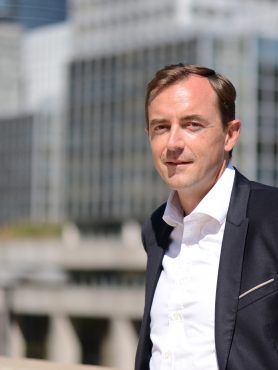 Christophe Catoir, (44) joined Adecco Group in France in 1995, immediately after his studies at the IESEG School of Management. Over the past 20 years, his career has progressed through various positions of responsibility. Initially internal auditor, then Administrative and Financial manager, he was appointed in 1999 as Regional Director for Adecco France (Lorraine region). In 2005, he took the responsibility of all Permanent Recruitment activities. He supported the launch of Experts, a brand dedicated to the recruitment of middle management executives, engineers and technicians (since then renamed Spring), in order to reinforce the group's position on this market. In 2009, he was appointed Operational General Director of Adecco France (South-East region), and managed a network of 350 branches and 1300 employees. At the same time, he leads the sales and marketing activities for Adecco France.
In 2012 he was appointed as head of the global professional staffing activities in France: 8 brands, 3,200 employees focused on executives' recruitment, outsourcing and consulting.
In September 2015, he was appointed as Regional Head of France and member of the Executive Committee.
Current functions:
Regional head of Adecco Group in France
Member of the Global Executive Committee of the Adecco Group
Member of Prism'Emploi Board of Directors
Member of the APEC Board of Directors
Member of IESEG School of Management Board of Directors
Member of GPS (Groupement des Professions de services) Board of Directors
Christophe CATOIR on Twitter: @chcatoir