Intervenant
Tomáš SEDLACEK
Chief macroeconomic strategist - ČSOB banking group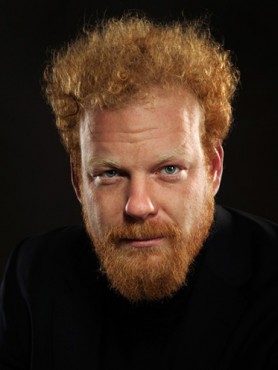 11/2013 to present – Council Member of the World Economic Forum:
New Economic Thinking, working on the global program
3/2013 to present – Member of a group Narrative of Europe:
Group commissioned by Manuel Barroso, EU commission president
gathering thinkers, artists and scientists.
Contributor to book Manifesto BOZAR X – Centre for fine arts
5/2006 to present – Chief macroeconomic strategist – ČSOB banking group:
Macro-analysis of the Czech Republic and the region.
Specialization on euro adoption, financial crisis, budget, tax and other
Frequent commentator in daily press, radio and television.
Regular columnist in major daily newspaper Hospodářské noviny.
Frequent guest lecturer (up to 200 independent lectures in 2009).
1/2009 to 12/2013 – Member of The National economic council of the government:
Advisory body to the Prime Minister of the Czech Republic set up to tackle financial crises and to deal with structural reforms. Along with 9 other economists (recently 5 new experts added) designed a macroeconomic package which became a much used inspiration for economic politics in the Czech Republic.
1/2004 to 4/2006 – Advisor to the Minister of finance and first deputy prime minister
Expert, non-political advisor to the Minister of Finance, in charge of
macroeconomic issues. Main areas of responsibility: fiscal consolidation,
tax reform (two major tax reforms), pensions reform, healthcare reform,
European affairs and communication with The World Bank.
General advisory role, preparation of policy papers, governmental
decrees, advisory role on Minister's articles and public appearances.
Debates with experts and interviews.
Participated at the first historical Czech Sovereign Eurobond Emission;
member of the highly successful inaugural European road show team and
also a member of all succeeding road shows.
Participated at the World Bank and IMF meetings in Washington DC,
representing the Czech Republic.
Represented the Czech Republic at various foreign and domestic
conferences and other official and expert occasions.
11/2001 – 4/2003 – Economic Advisor to the President Vaclav Havel
Advisor to the President on macroeconomic issues and dealing with
the general economic part of the Presidential responsibilities.
Some areas of responsibility were dealing with the Czech National
Bank, Czech Securities Commission, Ministry of Finance and European
Union related economic issues.
Cooperating with Vaclav Havel after his presidential terms has ended
on establishing Vaclav Havel Presidential Library.
Publication:
(R)evolutionary Economy: of Systems and Men – co-authored with David Graeber &
Roman Chlupaty. Prague, Czech Republic: Nakladatelství 65.Pole, 135 pages, ISBN:
978-80-87506-28-8, 2013.
Soumrak Homo Economicus – co-authored with David Orrell & Roman Chlupaty.
Prague, Czech Republic: Nakladatelství 65.Pole, 77 pages, ISBN: 978-80-87506-07-3,
2012. Translations: Bescheidenheit – für eine neue Ökonomie. Munich, Germany: Hanser
Verlag, 2013. Le crepuscule de l'Homo oeconomicus. Paris, France: Librairie Eyrolles,
2012. Zmierzch Homo Economicus. Warsaw, Poland: Studio Emka, 2012.
Economics of Good and Evil – The quest for economic meaning from the Epic of
Gilgamesh to Wall Street. Prague, Czech Republic: Nakladatelství 65.Pole, 367 pages,
ISBN: 978-80-87506-10-3, 2009. 2nd edition: 2012. United States: Oxford University
Press, 368 pages, ISBN: 978-0-19-932218-3, 2011. Translations: Die Ökonomie von Gut
und Böse. Munich, Germany: Hanser Verlag, 2012. L'économie du bien et du mal. Paris,
France: Librairie Eyrolles, 2013. Economia binelui și a răului. Bucharest, Romania:
Publica, 2012. De economie van goed en kwaad. Netherlands: Scriptum, 2012.
善恶经济学. Beijing, China: Booky publishing, 2012. A jó és a rossz Közgazdaságtana.
Budapest, Hungary: HVG Könyvek, 2012. L'economia del bene e male. Milan, Italy:
Garzanti Libri, 2012. Ekonomia dobra i zła. Warsaw, Poland: Studio Emka, 2012.
Economics of good and Evil. Taipei, Taiwan: Streamer publishing house, 2013. 선악의
경제학. Seoul, Korea: Time Education, Inc, 2012.