Intervenant
Lubna OLAYAN
CEO - Olayan Financing Company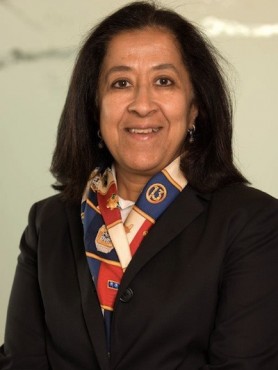 Following her completion of JP Morgan's training program and having worked at JPM as a financial analyst, Ms Olayan joined Olayan Financing Company (OFC) in 1983 as a financial analyst and assistant to the Chairman. She became CEO and Deputy Chairman of OFC in 1986 and then continued serving in those same roles following the reorganisation in early 2000 that consolidated The Olayan Group's trading, real estate and consumer related operations in the region and those of OFC.
In 2004, Ms Olayan became the first woman to join the board of a Saudi publicly listed company when she was elected to the board of Saudi Hollandi Bank; earlier this year she was elected to serve as that board's Vice Chairman. She is also a member of the board of Schlumberger, which she joined in 2011, and served on the board of WPP plc from 2005 until 2012.
A member of the board of trustees of King Abdullah University of Science and Technology (KAUST) from its inception, Ms Olayan serves as well as the board of trustees of Cornell University.
Since joining the organisation in 2008, Ms Olayan has been an active participant in the Asia Business Council, and currently serves as its Deputy Chairman.
She also sits on several advisory boards, including those of Rolls Royce, Akbank, the Council on Foreign Relations and Harvard University.
Ms Olayan is also actively involved in a number of non-profit organisations in the Arab World, including Alfanar, one of the first venture philanthropies established in the region, and the Down Syndrome Charitable Association in Saudi Arabia and the Children's Cancer Center of Lebanon in Lebanon.
Ms Olayan holds a BSc. from Cornell University, an MBA from Indiana University and a Doctor in Laws (LLD) Honoris Causa conferred by Trinity College, Dublin (2011). In May 2012, Ms Olayan was presented with the Insignia of Member First Class of the Royal Order of the Polar Star by His Majesty the King of Sweden, Carl Gustav XVI.
She resides in Riyadh with her husband, John Xefos. They are the proud parents of three daughters.