Intervenant
Jin Roy RYU
Chairman & CEO - Poongsan Group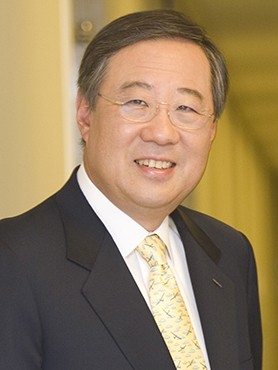 Company / Institution Profile:
Established in 1968, Poongsan Group was created from Poongsan Metal Corporation which was a pioneer of copper and copper alloy fabrication in South Korea. It is currently at the top in the high-tech material industry, with 14 affiliated companies worldwide.
Poongsan Group runs 2 stable business portfolios
– Fabricated Nonferrous Material Division which deals with Manufacturing & Sales of Copper and Cop-per alloy Products
– Defense Product Division which deals with manufacturing & sales of various kinds of ammunition.
Professional Experience:
Mr. Jin Roy Ryu is Chairman and CEO of Poongsan Group, one of the largest manufacturers of metal products and munitions in the world. He is actively involved in numerous business organizations as Chairman of the Korea-Pacific U.S. States Economic Committee; Chairman of the Korea Nonferrous Metal Association; Vice Chairman of the Korea-U.S. Economic Council; Vice Chairman of the Korea Defense Industry Association; Vice Chairman of the Federation of Korean Industries; Vice Chairman of the Korea International Trade Association; as a member of APEC Business Advisory Council and the Trilateral Commission. Additionally, Mr. Ryu supports a number of philanthropic organizations worldwide, serving as a Vice Chairman of Korea Mecenat Association and a Board Member of America's Promise, the World Golf Foundation's First Tee program and the Korea Exchange Bank (KEB) Foundation. He was instrumental in bringing the Presidents Cup 2015 to Korea and will serve as Tournament Chairman. He is Chairman of the Pyongsan Scholarship Foundation and the Pearl S. Buck Foundation Korea, and a trustee of the George H. W. Bush Presidential Library Foundation. Mr. Ryu earned his bachelor's degree in English literature from Seoul National University, and was awarded the Order of Industrial Service Merit, Gold Tower on March 16th, 2005 and the Order of Civil Merit, Moran (Peony) Medal on October 5th, 2012 by Korean Government for the distinguished service of his efforts to enhance Korean prestige around the world.