Intervenant
Jesus RAMIREZ STABROS
Linkage Coordinator of the Office of the President - Presidency of the Republic, Mexico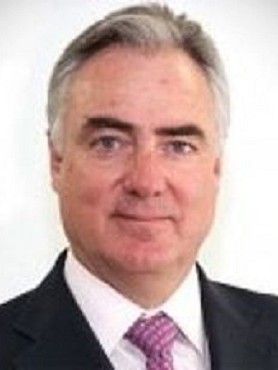 Jesus Ramirez Stabros is originally from San Luis Potosi. He studied commercial aviator Pilot and worked on Mexicana Airlines. In 2003 he was elected Secretary General of the Association Sindical of Airline Pilots (ASPA), union group of pilots Airmen in Mexico. In 2006 the Aerial Sector Federation chose him as its first Secretary General.
Also, has degrees in Political Science and Public Administration from the National Autonomous University of Mexico (UNAM), MSc in Economics and studies PhD in Government and Policy Development and Strategic Management from the Universidad Anahuac.
In the political and government level, he served as Private Secretary to the General Secretary of the Government of the Federal District, National Political Director of the Institutional Revolutionary Party, Adviser of the Elections Secretary of the National Committee of the PRI, and was General Secretary of the » Colosio Foundation « in San Luis Potosi.
He has extensive legislative experience. He has been a federal deputy twice in the LVII and LX Legislature. He was part of the commissions of Transportation, Budget and Public Accounts, and Labor and Social Welfare.
In 2008 he ran for the nomination for governor of San Luis Potosi. In 2009 he was a member of the Congress of the State of San Luis Potosi, which acts as the coordinator of the deputies of the Parliamentary Group of the PRI and President of the Political Coordination Board. In addition, he chaired the Finance Committee. He promoted laws that were fundamental to detonate the competitiveness of San Luis Potosi, the creation of the first Reform Commission for Competitiveness and Sustainable Development and the approval of laws to strengthen public-private partnerships.
In 2012, he was appointed President of the « Senator María Lavalle Urbina » Foundation, a body of analysis and strategy for the senators of the Parliamentary Group of the PRI.
Currently he is a member of the Office of the Presidency of the Republic, with the charge of the Coordination Bonding