Intervenant
Fuat KEYMAN
Professor of International Relations - Sabancı University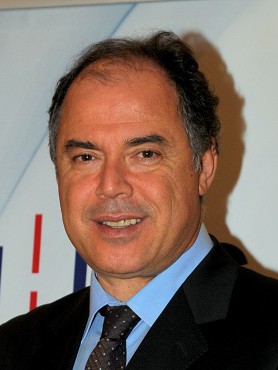 Fuat Keyman is Director of Istanbul Policy Center and Professor of International Relations at Sabancı University. Keyman is a leading Turkish political scientist and an expert on civil society development, democratization, globalization, international relations, and Turkey – EU relations.
Prior to joining Sabancı University, Keyman taught at the Department of International Relations of Koç University from 2002 to 2010 and at the Department of Political Science and Public Administration at Bilkent University between 1994 and 2002. He was also Visiting Professor at Carleton University in the summer of 1997 and 2005. He has received numerous prestigious grants from the EU Framework Programme and the Scientific and Technological Research Council of Turkey. He has been the research director of various projects, such as Peter Berger and Samuel Huntington's Many Civilizations, CIVICUS, and Mapping Civil Society in Turkey. He holds several post-doctoral Fellowships from Wellesley College and Harvard University.
He is the author and editor of more than twenty books, such as Democracy, Identity and Foreign Policy in Turkey (with Şebnem Gümüşçü, 2014), Hegemony through Transformation; Modernity, Democracy and Foreign Policy in Turkey (2013), Symbiotic Antagonisms: Competing Nationalisms in Turkey (with Ayşe Kadıoğlu, 2011), Turkish Politics in a Changing World (with Ziya Öniş, 2007). Keyman has also authored numerous articles published in prestigious, peer-reviewed international journals such as, Journal of Democracy, European Journal of Social Theory, Theory Culture & Society, and Review of International Political Economy. His publishes op-eds  and policy briefs in various respected websites, and is a weekly contributor to Radikal, an influential Turkish newspaper. He has been a member of respected international academic boards, and serves on the editorial boards of the journals.
He received his PhD in Political Science, with a concentration in International Relations and Comparative Politics from Carleton University. He was a post-doctoral fellow in Wellesley College and Harvard University between 1992-94. He completed his Bachelor's and Master's degrees at the Middle East Technical University in Ankara, Turkey.
Contributions