Intervenant
Duncan CAMPBELL
Investigative Journalist and computer forensic expert - IPTV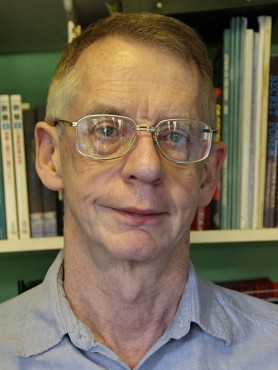 Duncan Campbell is an investigative journalist, author, consultant and television producer specialising in privacy, civil liberties and surveillance issues.  Campbell now also works and is recognised as a forensic expert witness on computers and communications data.  He has providing specialist testimony in criminal and civil cases and has given evidence to the House of Commons and the European Parliament on surveillance legislation.
For over three decades, he has produced and researched in-depth reports for television, print and online media.  He first became nationally known as 'C' in the infamous ABC official secrets case of 1977-78, when a Labour (left) government prosecuted him and a former soldier using a law they had promised to repeal years before.
Campbell was the first journalist to reveal the existence of the global British electronic intelligence agency GCHQ (Government Communications Headquarters), in a 1976 article called The Eavesdroppers.
In 1980 he exposed the role of the United States National Security Agency (NSA) Menwith Hill Station, Yorkshire in intercepting worldwide communications.
In 1988, he revealed the existence of the ECHELON project, which has since 1997 become controversial throughout the world. In 1998, he was asked by the European Parliament to report on the development of surveillance technology and the risk of abuse of economic information, especially in relation to the ECHELON system. His report, "Interception Capabilities 2000" was approved by the European Parliament in April 1999, and presented to the parliament in Brussels in February 2000. In July 2000, the European Parliament appointed a committee of 36 MEPs to further investigate the ECHELON system.
Company / Institution Name: IPTV Ltd, Edinburgh, Scotland
Company / Institution Profile: Provides expert and popular reports and program material for both publications and legal fora